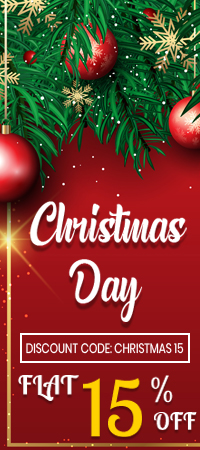 Select from various business card templates
Personalize with shapes, logo, images from your system.
Multiple font options for adding text.

Special effects like gradient, shadow, blur, emboss.
Different image formats available for publishing.
In-built print service, MyPrintDepot.com for high quality printing.

Print High Quality Business Cards from Business Card Designer Software through
our print service MyPrintDepot.com

Business Card Designer: Flexibility and Versatility in every feature

Use pre designed DIY samples or jump from Scratch
| | | |
| --- | --- | --- |
| | | |
| | Skill fully designed good-looking templates: | |
| | business card designs offers you exquisite pre-designed business card designs you can adjust to build your own stunning personalized business cards. | |
| | | |
| | Extensive collection of business card templates for each group: | |
| | business card designs offers you a wide-ranging assortment of professional card templates for every industry, from PCs, real estate, communication to retail, medicine, fashion & more. | |
| | | |
Go to top
Insert Text, Shapes, Symbols, Images and more
Huge library of graphic symbols
Business Card Designer has a big collection of graphic symbols that can be used to embellish your business card.
Background pictures
The Business Card Designer has option for you to add a background picture to your card. You can add this background from image collection or from your custom pictures.
Adding text to your business card
Add the text as per choice to your business card by typing in whatsoever details you want. Each text element can be allocated a different font, size & color. Add diverse fonts to your business card by importing fonts from your system & using them in your business card. You can also get font character map to add different character features to your text.
Distinguish your business card with your photograph
Add a personal touch by inserting your own image in your business card scheme. After adding an image, the Business Card Designer lets you resize & crop the image & increase or reduce contrast & brightness. Transparency & flip can also be added as per choice.
Go to top
Editing, Arrangement and Viewing Tools
Editing Options
Business card designer comes with a huge range of editing tools to make it easy to use for you while making your card. Use options like cut, copy, paste, undo, & redo to modify your card.

Easily organize your business card elements
Position your business card with different arrangement tools like select all, lock/unlock, group/ungroup, hide/unhide, send backward/ bring forward layers &alignment options- align left, right, center, top & bottom.
Viewing options
In-built Zoom option enables you to enhance your business card design. You can simply view the minute particulars of your business card design by zooming in up to 200%. You can also use grid & ruler for seeing the minute details in your card.
Go to top
Add Special Effects and Color to your Personalized Business Card
Various Supported Text styles
Add complete text styles like arc, wavy & concave to your business card. With the ready text classes you can add an excellent look to your business card.
Card Effects
With built in effects like gradient, outline, blur, shadow, &emboss for text, shapes, symbols & images you can generate amazing business cards in minutes!
Color adjustments
Adjust brightness, contrast, saturation & hue for text, images, symbols & shapes with color adjustments in few mouse clicks.
Easily apply flip, rotation & transparency
The Business Card Designer lets you to apply flip, rotation, add transparency to your text, signs, figures & images.
Add color to your business card
The application offers you 5 different color palettes, an comprehensive RGB color palette or you can just define a color by entering the RGB color code. You can also use the color picker to pick any color from the screen. Instantly add color to the background, text, symbols, shapes & lines in your business card.
Go to top
User Friendly Interface
Manage different projects
Business Card Designer opens your projects in several tabs; hence you can work on multiple business cards, letterheads or envelopes concurrently.
Auto fills your profile details
Business Card Designer automatically enters your business profile details to the business card. Hence you just need to give your information once & Business Card Designer will fill in the details for you every time you publish business card.
Automated addition of data into your business card
The Business Card Designer lets you to import data from a particular file. You can browse & select an Excel, Character delimited (.txt, .csv) file or an access (.mdb) file with the essential data from your system. The application will spontaneously populate your business card with this data.
Business card designer tips
Business Card Designer offers you different tips to use the software more efficiently.
Go to top
Save, Print and Share
Save, Print & Share
Business card designer supports international printing formats
Save your Business Card in PDF, GIF, JPG, TIFF, PNG & BMP.
Save as template
Save your business card as template in the application itself with Save as template, this will permit you to get your business card directly from the template library.
Print easily on your home printer
You can print your business cards efficiently on any paper stock using your inkjet or laser printer. You may also print business cards in wholesale. Well-matched with Avery® business card stock...&more!
Get your business card printed by experts
You may also print through our print partner My Print Depot, having 10 years of experience in specialized printing. Your card will be directly transmitted to the My Print Depot Portal & you can add your print order from the software itself. You can modify your business card stock & also place orders for wholesale printing to the vendor.
Go to top
Create more than Business Cards
| | | |
| --- | --- | --- |
| | | |
| | Build letterheads, envelopes, labels & more! | |
| | With Business Card Designer you can make your personalized workplace stationery letterheads, envelopes, labels, announcements, flyers & more. You also get predesigned templates for the office stationery with the application. | |