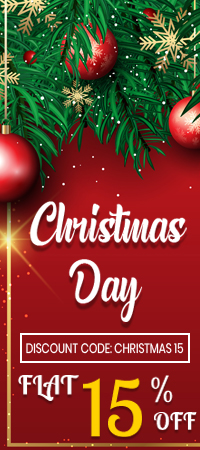 We are committed to protect your privacy. The information gathered by us is only used to process your orders. Please read more about our privacy policy.
What information do we collect? How do we use it?
All of our websites are connected to a single database. Your user profile only has to be established and/or edited at one location. Our IP address is used to detect the problems with our server, and to administer our Web sites. Your IP address is used to identify you and attain your demographic information. Our sites registration forms requires the contact information of users (like their name and E-mail address). The customer contact information is used for registration forms to send the user information about our company. The contact information provided by the customer is also used to contact the visitor when required. Our sites use forms for customers to request information, products, services, and support. We collect visitor information (like their account or credit card numbers).
If you are buying something from us or any third party provider, you will have to provide some details like your name, mailing address, e-mail address, credit card number and expiration date. This allows us or third party providers to process your order and to notify you of your order status. This information is used to send the invoice to you for products and services you purchase.
Moreover, to make sure that customer problems are dealt instantly, some system specific and product usage information is sent from the user's system to Business Card Designer for analysis. This happens only in case of a conversion error.
What are Cookies?
"Cookies" are small pieces of data that is sent to your Internet browser from a Web server and stored on your computer's hard drive. A cookie can't read data off of your computer hard disk and do not damage your system. We use cookies to deliver content specific to your interests and for other purposes such as personalizing your user experience. Our cookies do not contain any personal identifying information, but allow us to keep a track of your shopping cart. You can choose whether to accept cookies by changing the settings of your Internet browser. You can reset your browser to refuse all cookies, or allow your browser to show you when a cookie is being sent. If you choose not to accept these cookies, your experience at our Site and other Web sites may be diminished.
Will Business Card Software disclose the information it collects to outside parties?
Business Card Designer does not trade, sell or rent your personal information to others. We may choose to do so in the future with trustworthy service partners but you can tell us not to by sending a blank e-mail message to helpdesk@bizcardsoftware.com. Also, www.bizcardsoftware.com may provide aggregate statistics about our customers, sales, traffic patterns, and related site information to reputable third-party vendors, but these statistics will include no personally identifying information.
Business Card Maker does share shipping and contact information with our Service Partners. The information is required for the timely delivery of products. All of our Service Partners have signed a with privacy agreements that prevent them from trading, selling or renting your personal information.

How does www.bizcardsoftware.com protect customer information?
Our sites have security measures to protect the misuse, loss and alteration of the information under our control. Our servers are certified for use with secured access for data transferred involving payment methods and sensitive information. The sites use SSL 128-bit encryption when accepting and transferring visitor provided information.
Contacting Business Card Designer
If you have any questions about this privacy statement, the practices of our sites, or your dealings with our Web sites, you can contact
helpdesk@bizcardsoftware.com
.